Super Smithio Bro, Smith Number 30, is a play on Super Mario Bro, is a Smythical Smith who looks like Mario, just more detailed in pixel form. The only part of Super Mario Bro to Super Smithio Bro that has really changed is the S on his hat.
His description entails: "His little brother wasn't important enough to include."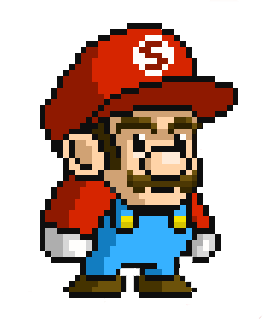 Smythical Special
Super Smithio Bro's smythical special is the Fireball Toss, he throws a fireball to deal a normal amount of damage but this fireball increases temperature by 5 degrees.